More pics after a quick trip past my house today.
Fuel line bends to fit FST carb.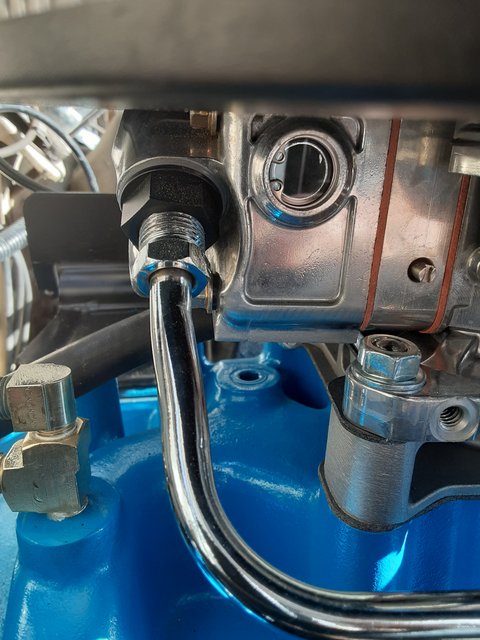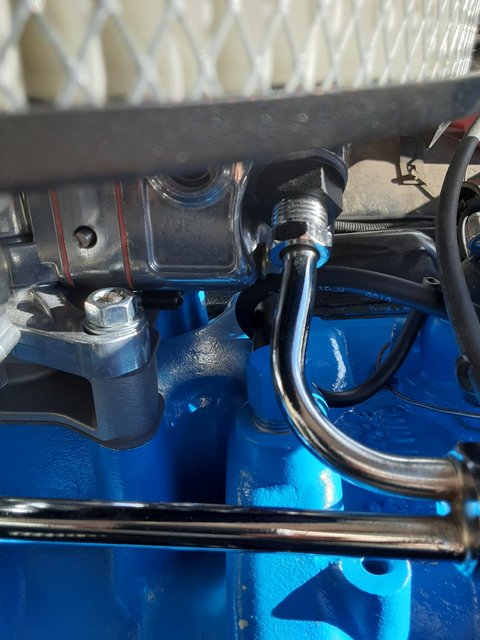 Fuel line blocking access to coil bracket mounting point.
I plan on moving the bracket to this front intake bolt.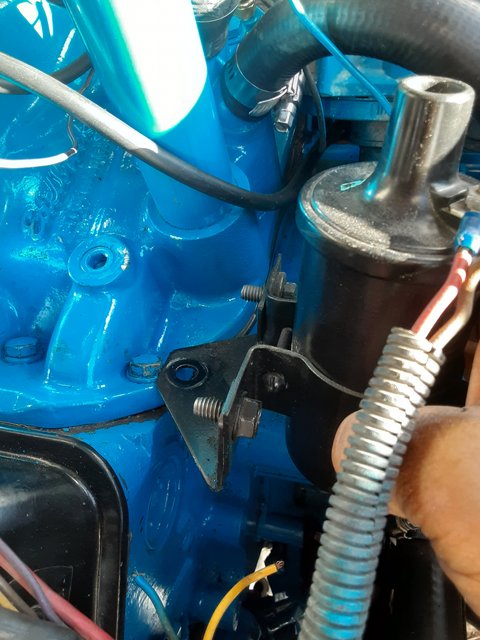 A couple pics showing the carb and intake installed and the valve covers repainted.