I don't do a lot of posting on this site, I mainly post on IFSJA.org but I thought I might post over here to spread a little Christmas cheer over here as well.
To make a long story short I removed the bed of my truck so that I could work on it but since the truck is my daily driver I used some 2x4s, some scrap T-111 siding I had and an old pallet to make a make shift bed for it so I could support the fuel tank and carry a few things. My wife saw the make shift bed and commented that it looked "like the Beverly Hillbillies" so as a joke I went out and bought a cheap rocking chair and mounted it on the back on springs so it can rock while going down the road.
This made my wife OK with the whole Beverly Hillbillies bed. Then things got weird...er.
Seeing as how this is the Christmas season we somehow came up with the idea of making a Santa Clause to ride in the rocking chair. So My wife bought a cheap Santa outfit and I fabbed up a skeleton out of PVC pipe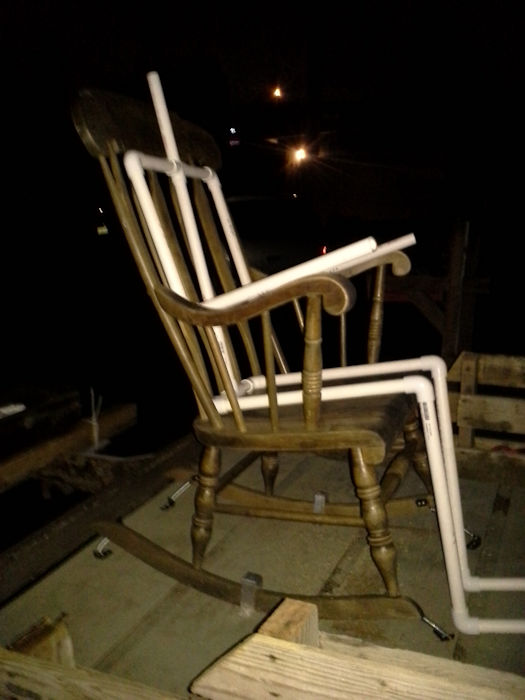 and we made a Santa for the back of the truck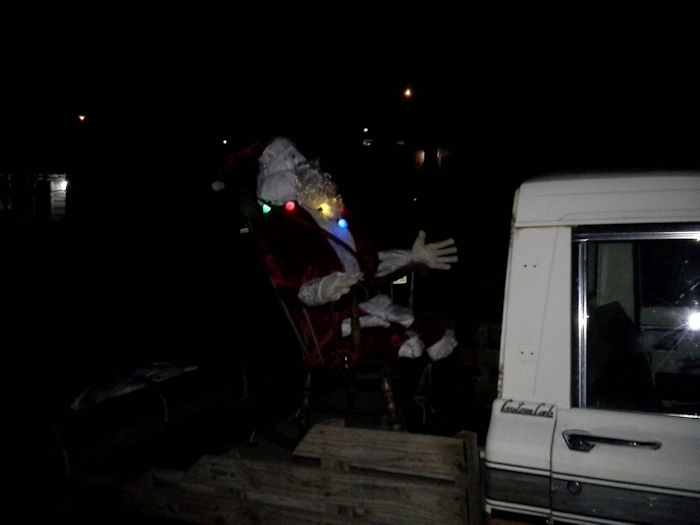 The other day when I was leaving work one of the guys came up behind me and filmed me going down the road. I think this is just hilarious so I posted it on my youtube channel so you guys can see it. Here is the link
https://www.youtube.com/watch?v=o-VGWHG ... ture=youtu
My wife and I are talking about taking the truck out and making a longer video of it just for my youtube channel which might happen in the next few days.