First off, I know this is not an FSJ, but all my friends are here and I do not want to start a build thread on another forum. So, here I am! Several years ago I started building an 85 Wagoneer with a 6BT Cummins. In the middle of that build, I bought a 78 Cherokee Chief, AKA Not so Cheap Chief. I bought it as a toy to drive as I was finishing up my Wagoneer. One thing led to another and I never got back to working on my Wagoneer because I was always working on the Chief. Deep down inside I always wanted a Scrambler, so with the wife's permissions and stipulations I bought an 81 Scrambler. The goal was to sell the Chief and drive the scrambler as I finished the Wagoneer. Well, when I went and looked at the Scrambler it was a cold, rainy day and I did not drive it very far or very fast. It had a great almost rust free body. So, I bought it. Well, after the rain stopped and the weather warmed up I quickly found at that this "driver" was not a driver. So, I sold the Chief, but I am still not working on the Wagoneer yet because once again I am putting another project in front of it. I need my hand slapped I think. So, here is a build thread for the present project standing in my way of me finishing up my Diesel Wagoneer.
Here is a pic of it the day I bought it in the rain in College Station, TX. I was very excited, I have always wanted a Scrambler.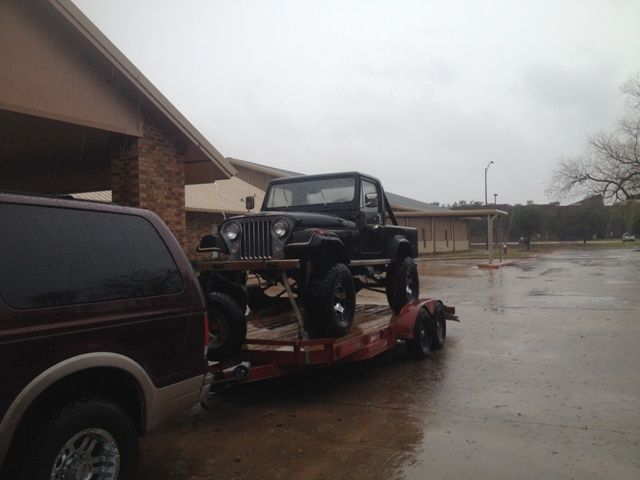 Here is a pic of it parked next to the Chief before I sold the Chief.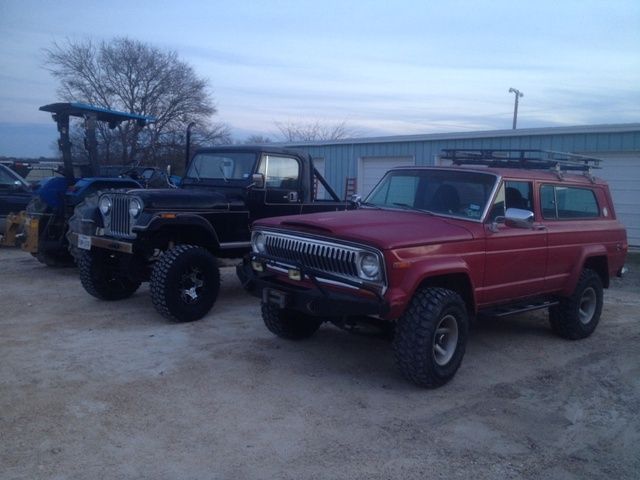 When the sun finally came out and the weather warmed and I started driving it, is when I realized this thing needed a lot of help. This is the best this thing would flex when I got it.