Needing some help. The PO cut the connectors for the ignition switch and turn signal switch when he sold the column out of Oz. I'm not worried about the column as I've got the one in the j20, but I need to replaced the plugs. I have the plugs for the ignition switch(don't want to cut them off the j20 harness) but am having a hard time deciphering the wiring diagrams on the 'oljeep' website. Oz is an '84. J20 is a '79. On the schematic for the 84, it shows a pink wire coming out of the switch on connector c135, which is the smaller of the two connectors. Here's the diagram: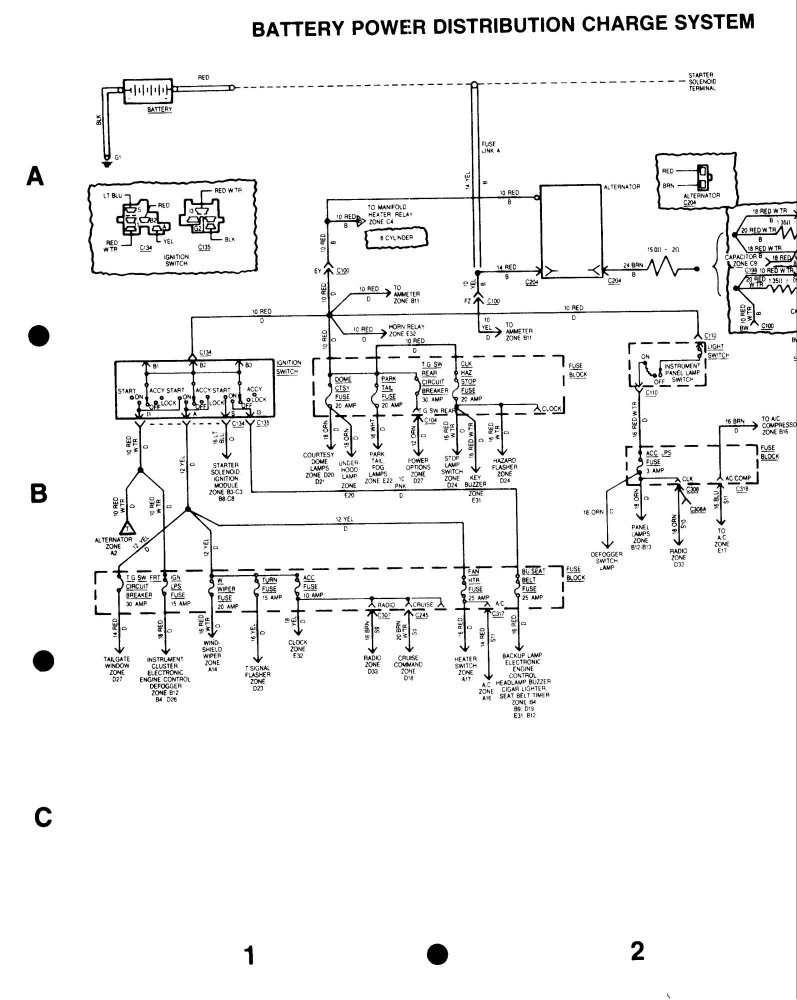 However, on that diagram, it does not show a pink wire in the connector end view. I can't find where this wire goes on the connector. I have a pink wire in the dash harness, so I'm at a loss here.
Also, I've looked at the diagrams for the 83 and the 79 and this pink wire is not present. 86 and up this wire is, at least, not the same color. The diagrams for the 84-85 are small and very hard to read clearly. Any help is appreciated.
Did a little messing around of my own and figured out why I can't read that thing. It's real size is like 2"x3". Just too dang small.