Hey guys, first the pleasantries:
New member, first post, though I have been reading posts "from the shadows" for about 6 months now.
Ok, so I've reached a mental block trying to get my 86 GW vacuum hose situation under control. When I bought her, there were more bolts and plugs than there was hose as the previous owner only needed it to run well enough to get from hunting site to hunting site.
I've been following the diagram on the frame but this is the first year with the Ca smog/emissions (I believe?) and it's hard to make sense of it all even with the diagrams.
It has a Motorcraft 2150 carb, which I recently rebuilt, and will most likely need the exhausting replaced.
Alright, so, my issue right now is figuring out what this guy is:
The metal plate with 2 screws and the 2 metal lines coming out, one going to the carb and the other plugged.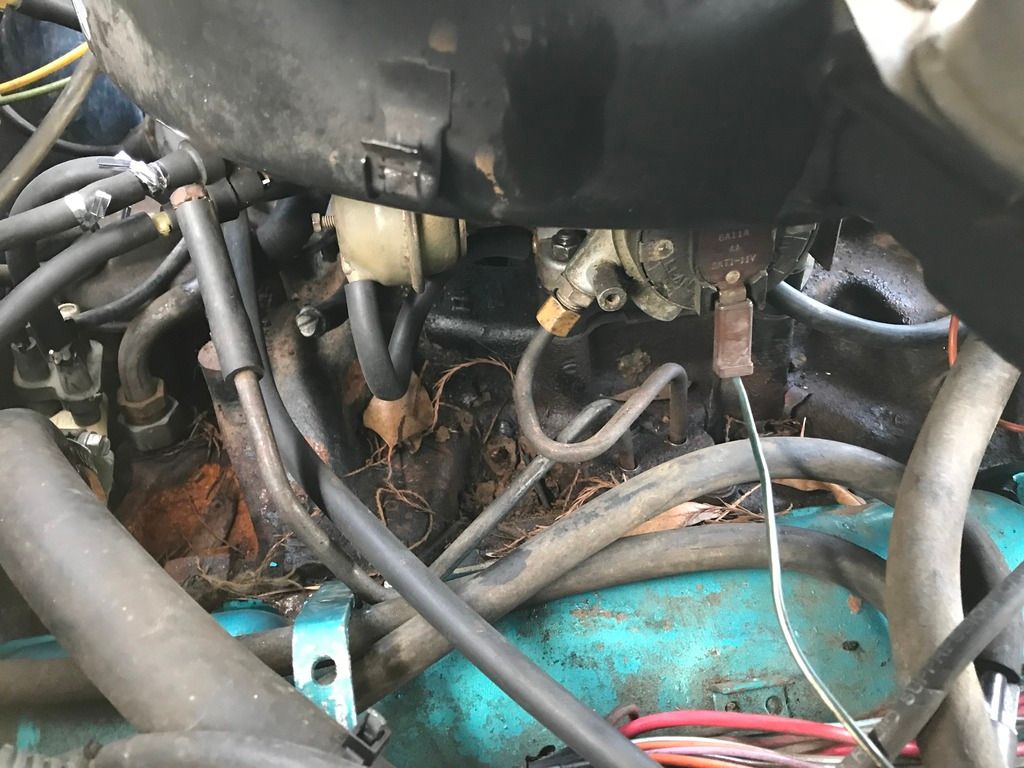 This isn't represented in any of the available diagrams. Any ideas?