It's driving, but needs more work to finish it to be a daily driver. 4.2L with '85 Grand Wagoneer 727 and NP229. It's Vbelt with no AIR pump (bypassed) and has PS, PB, York AC and I put new front coils in (LT235/75R/15) and added a rear leaf when I swapped in an XJ 8.25 with 3.08 gears (I have a matching Eagle non-vacuum front that's not yet installed) It needs shock mounts welded on the rear axle tube (I don't have a welder anymore or it would be done)
Radiator is from a 304 '77 AMX so it sits a little lower due to the centered rad cap. Upper rad hose is close but not touching the pulley. It comes with new swaybar end links, new shocks for all around and upper control arm pivot bushings (if I can find them)
It's not perfect (rubber bumper corners are fading and right tail light was cracked. Carpet is mostly gone and seats are worn leather)
I wish I didn't have to sell it, but I need to keep a roof over our heads and can't afford new tabs (due next month) Wife lost her job and we're stuck for income with bill$ to pay. I doubt I'll be fixing much anymore as the vertigo seems to be 50% of the time or worse. I bought it, fixed it up and to date have paid $2,000 in storage fees. Only got to enjoy driving it about 2,000 miles.
Comes with re-man Grand Cherokee steering box and serpentine belt pump. Lots of spare parts involved and I wouldn't sell if I didn't have to. 4.0L EFi harness from a '91.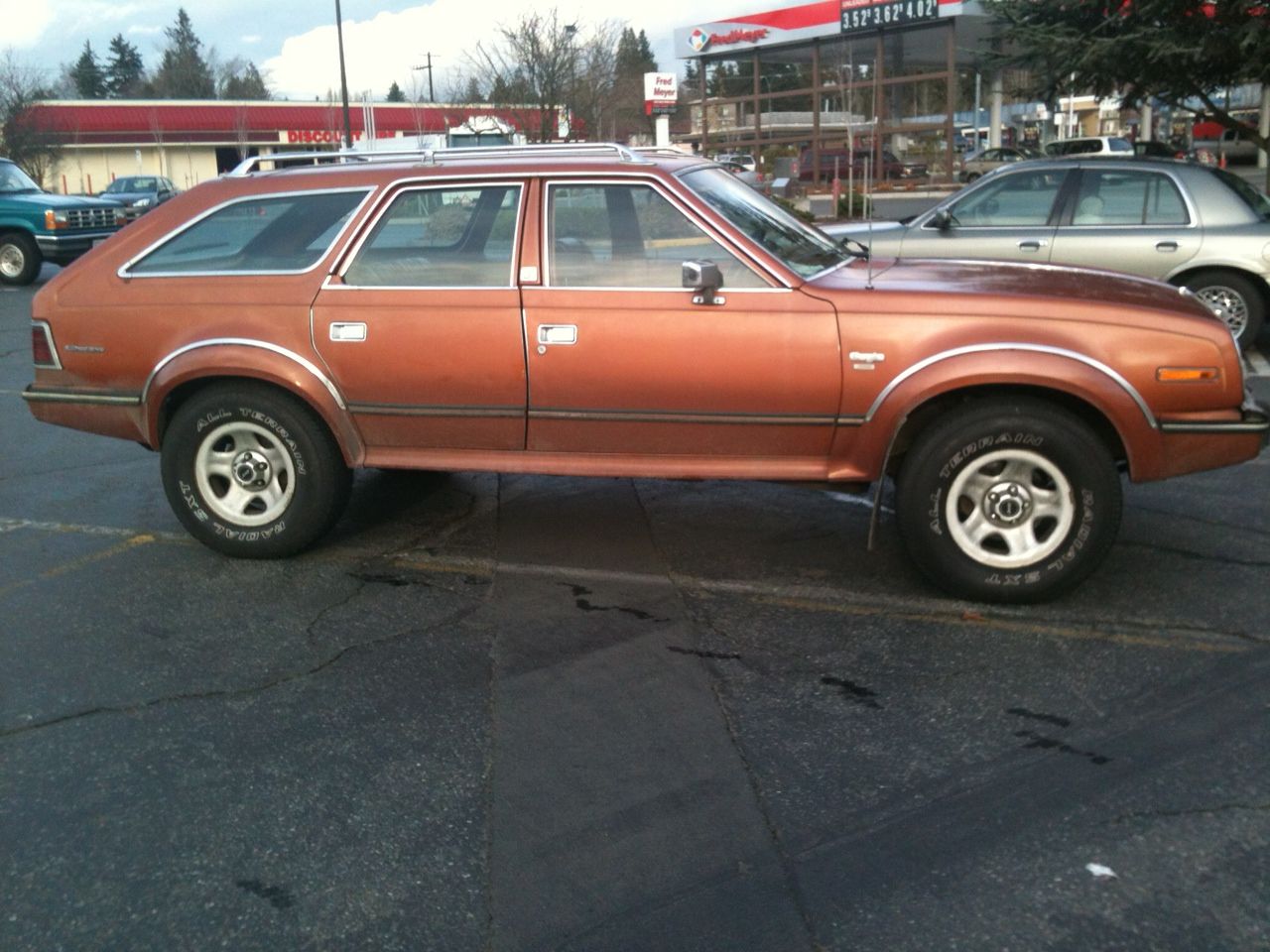 How it looks currently. Spare driver's door included.
http://s6.photobucket.com/user/carnuck/ ... t=3&page=2
Next I will be selling my Comanche as a barely running 4x4 project.