I picked up an 87 Wagoneer a few months ago on a whim. Kids love it, we've taken it for a few camping trips, including towing my trailer with all of our scout Pack's gear, and it's been fun. For a 30 year old Jeep, it has virtually no rust, runs reasonably well and doesn't look bad. The wife, however, said I should have spent more to get something nicer. She didn't have to tell me twice. A big truck dropped this off on Friday: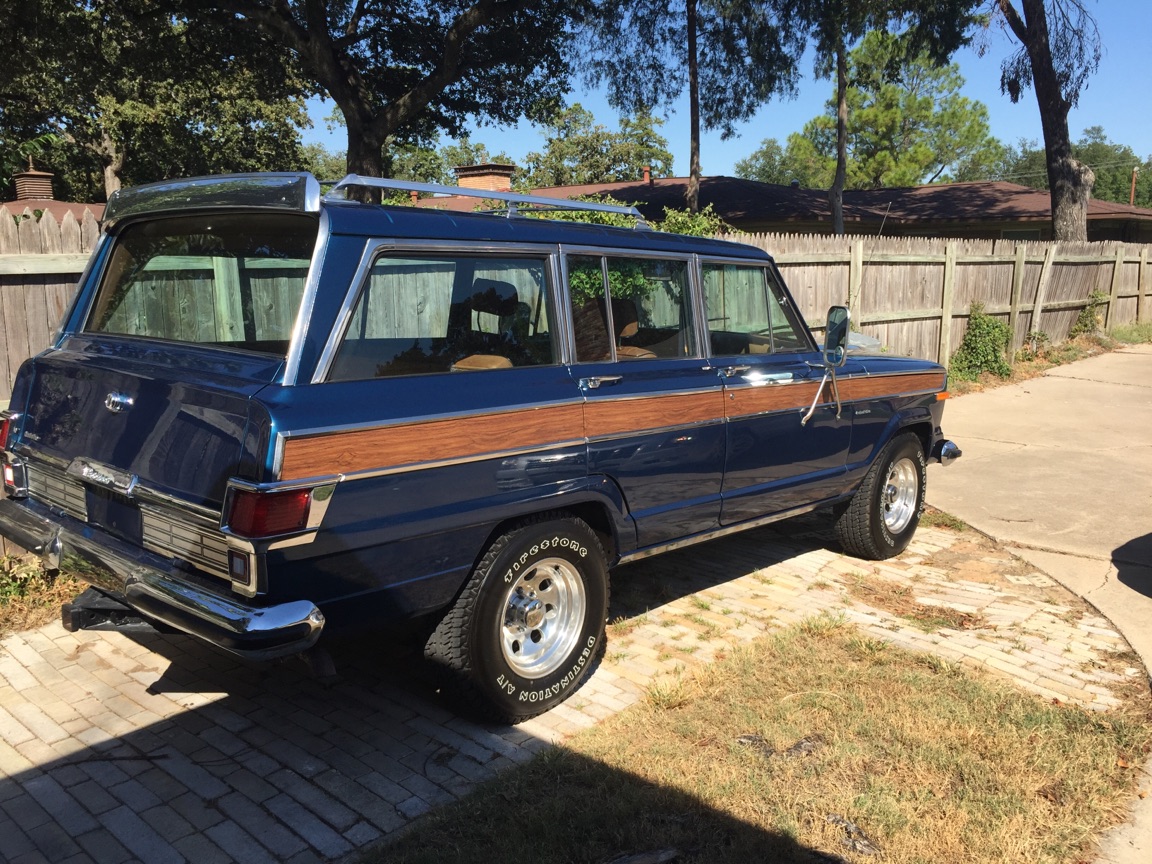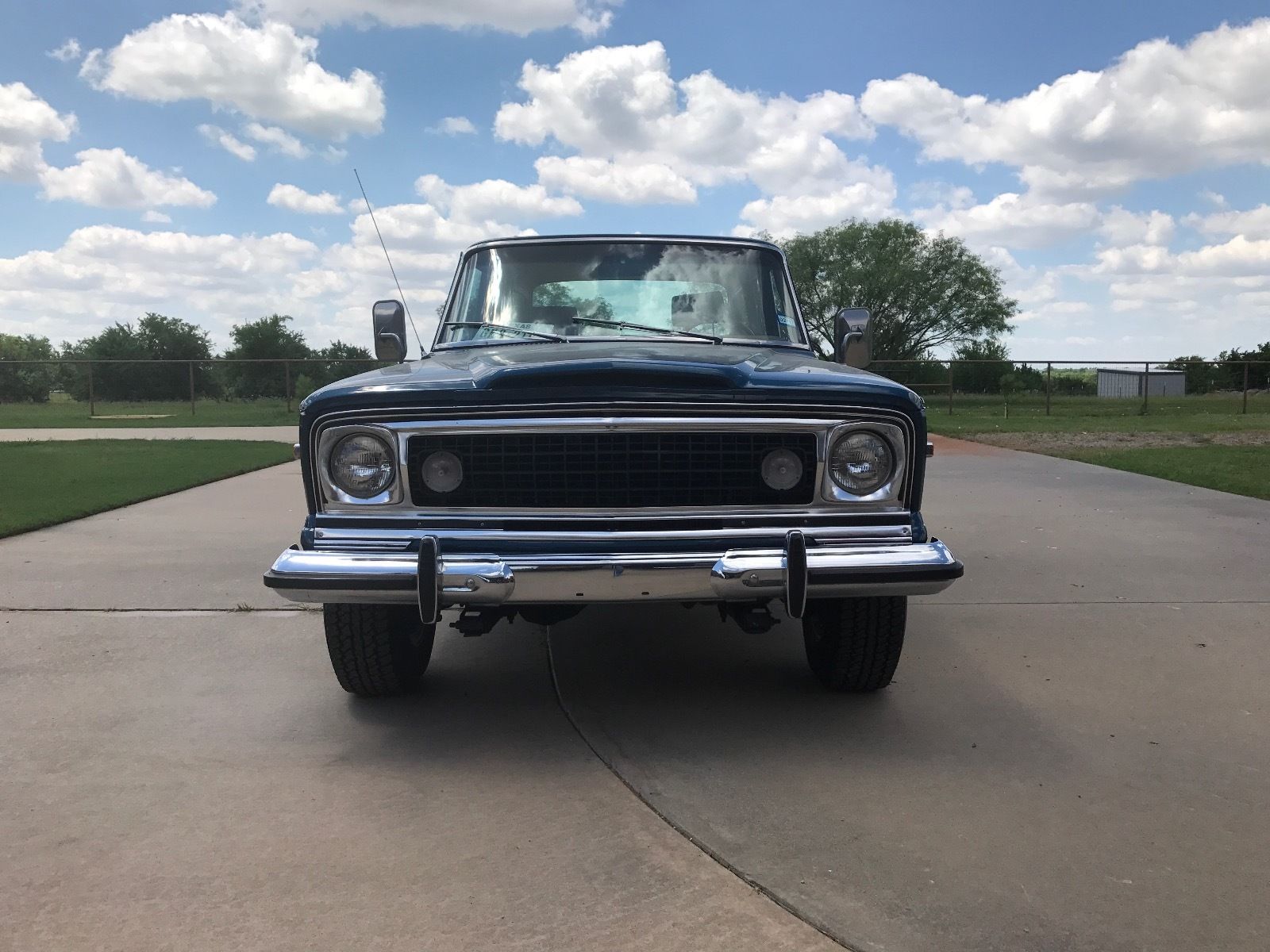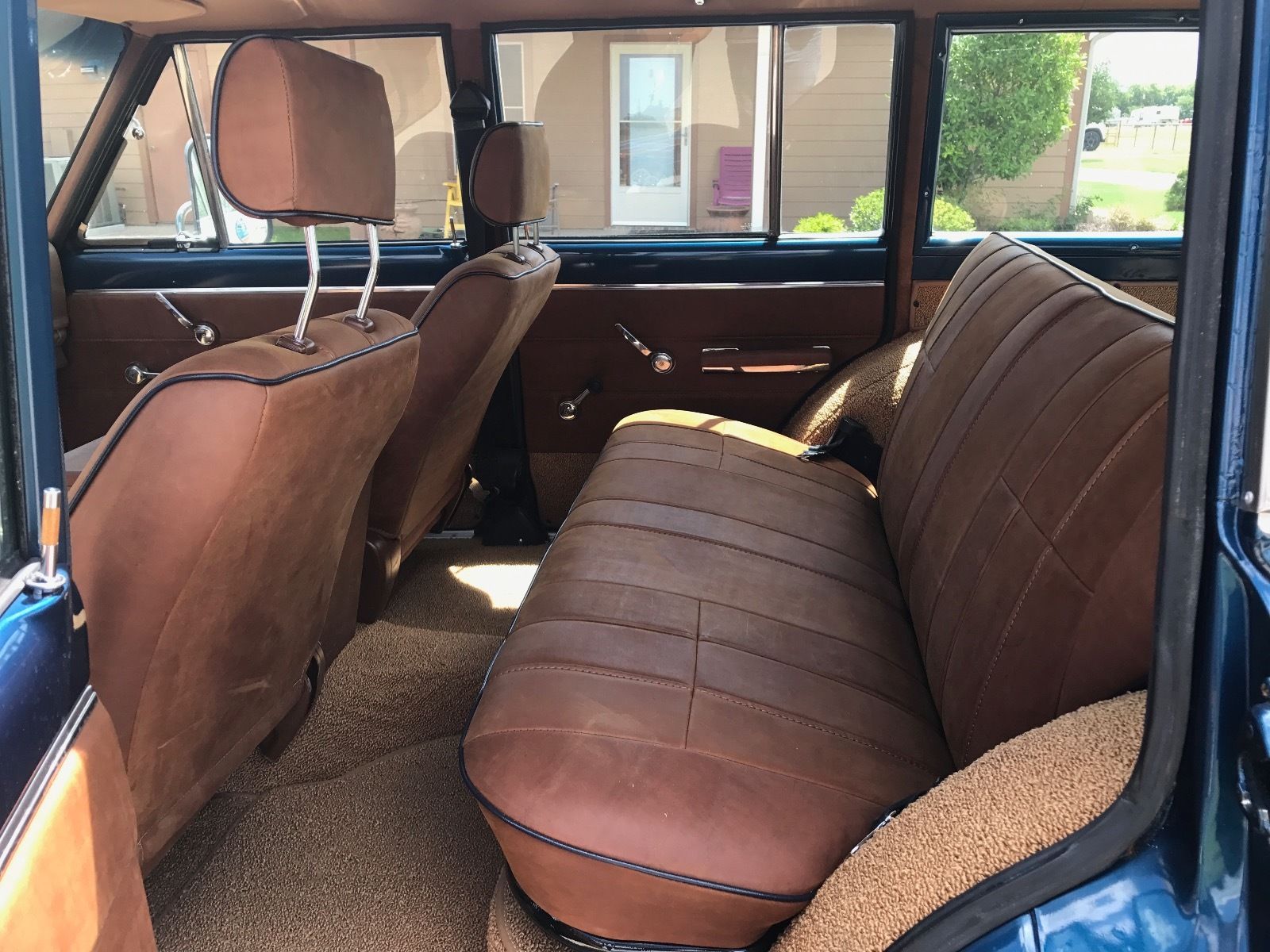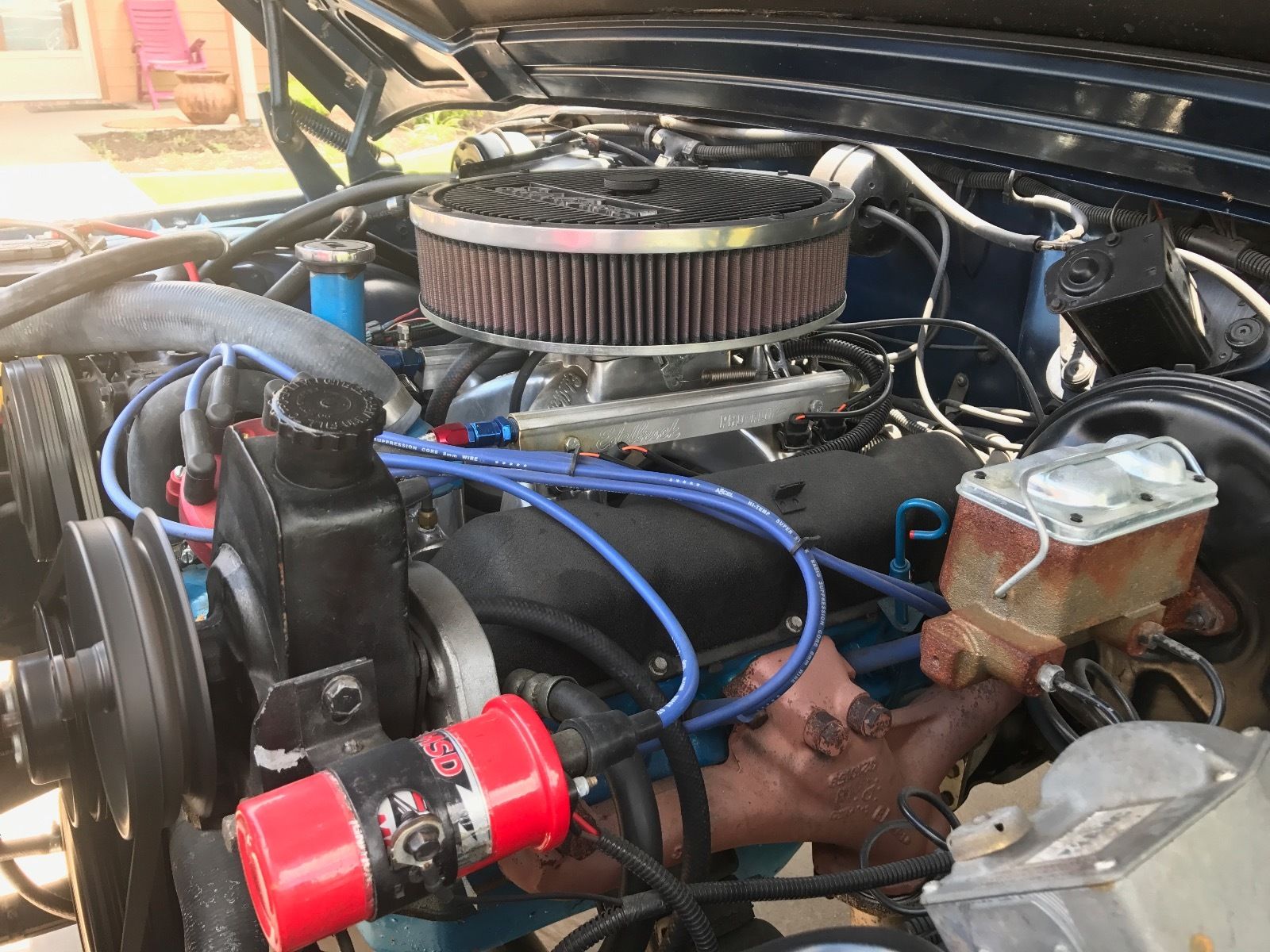 Most of those pics were not taken by me, so I'll get some more pics posted soon. It runs perfect and the body/paint are great IMO (not show-worthy, but really nice). Maintenance records indicate 109k miles in 2001 and it only has 111k on it now. In that time, somebody sank a ton of money into it and only drove it 2k miles - custom leather interior, all new door and window seals, VintageAir and RetroSound upgrades, Edelbrock MPFI and possibly a top-end rebuild with a mildly more aggressive cam. I'm just guessing on that last part based on the sound and how well it runs. I have no experience with AMC 401s, but it seems like it runs much too strong for a motor with 111k on it. There is a receipt for a $600 Maaco paint job from 2001. Seems like that quality of paint job could not look this good after 18 years, so maybe a paint job since then, too. Certainly new vinylwood was applied not too long ago.
The A/C blows cold like ice but the evaporator drains onto the floor
I stuck a plastic stick pretty far up the drain tube, so the blockage seems to be inside somewhere. Tailgate window needs assistance going up. Rear windows are hard to crank as well. And some of the doors need alignment. I'm excited and looking to take care of the little things that need attention. I think I've already read every post on this site related to the tailgate window, but I'm sure I'll be posting a bunch of questions as I try to figure out that and the other issues.
TIA!
Chris