Hi folks, my name is Mikala and I purchased my gladiator 2 years ago. Unfortunately do to life events I have barely had time to work on him. My Jeep is a 1970 J2000 Custom cab painted in Avocado Mist. He has a Buick Dauntless 350 and is automatic with dana 44s. I've been debating a few times whether to sell or keep and I really do not think I have it in me to sell my dream truck!
I have 4 other projects too besides my Gladiator including a 1984 Jeep CJ7 Laredo, 1988 Cadillac Fleetwood Brougham, 2005 Dodge Ram 1500, and my 1978 Chevy K10 Stepside.
Some pictures of my lil man.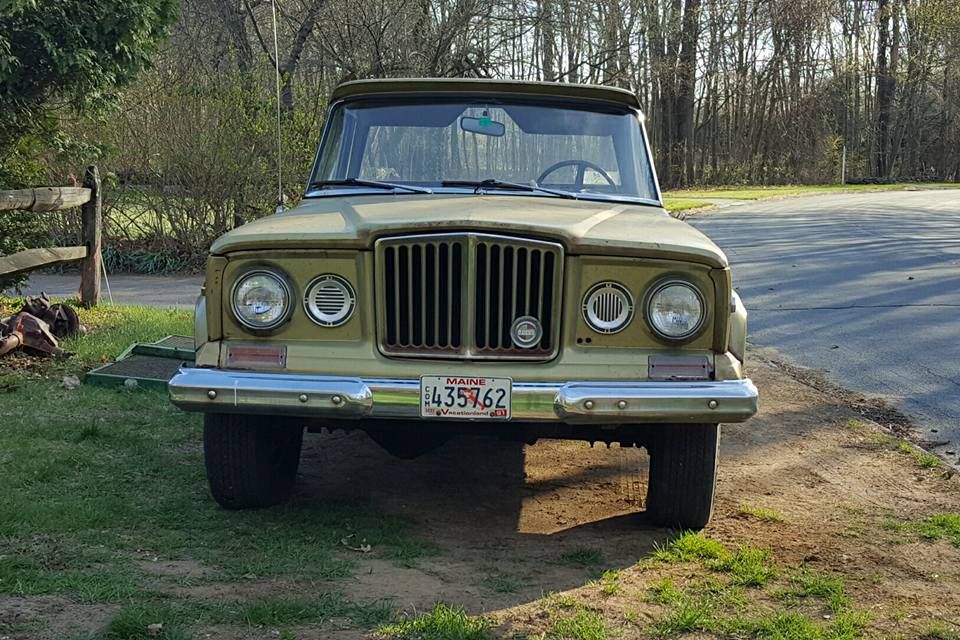 Build plan drawings by me. My idea is to cummins swap my truck, lift and upgrade the bumpers along with painting it in Snakeskin Green (used on the Dodge Viper)