I've got a running thread on the IFSJA and figured I would start an abbreviated log of my progress over here and hopefully keep it goin. I bought my 1968 J2000 in November 2009. It was going to be a running/driving (I thought) project. The AMC 327 started and ran decent, the T18 shifted like it should, and the Dana 20 TC worked fine as well. The manual brakes were spongy and the manual steering couldn't handle the 38"swampers.
In the driveway just after I got it.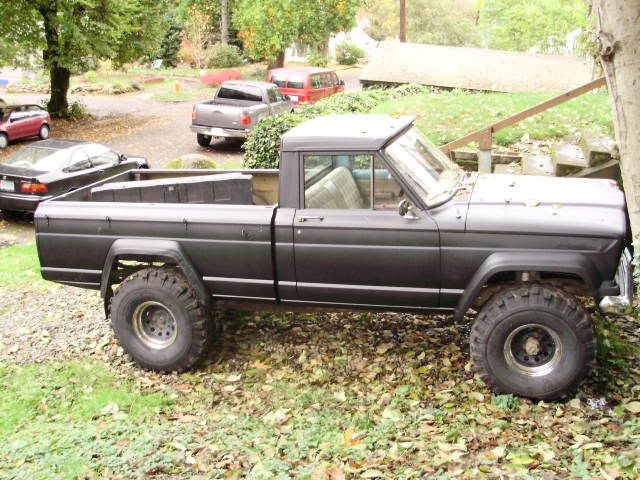 Cleaned it up a bit and put new 15x10 steel wheels on it.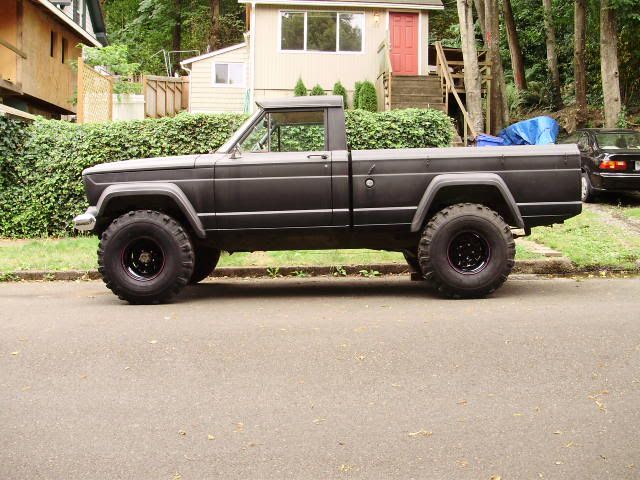 The only real rust was on the driver side under the gas pedal. So I stripped the interior. I found some pitting on the driver side so I cut it out, welded in 16ga sheet that I formed by hand, and Herculined the floor.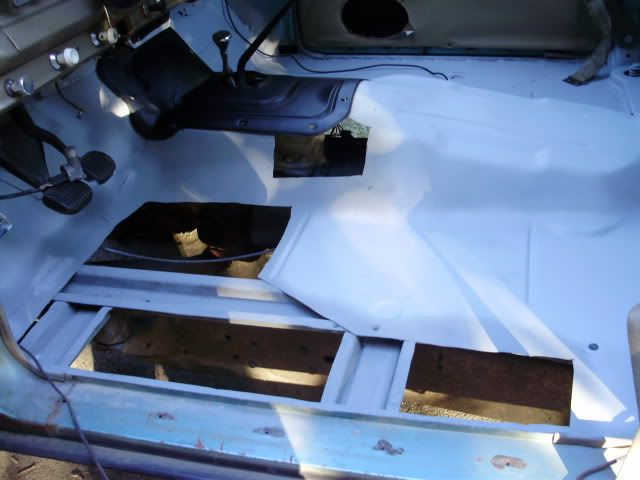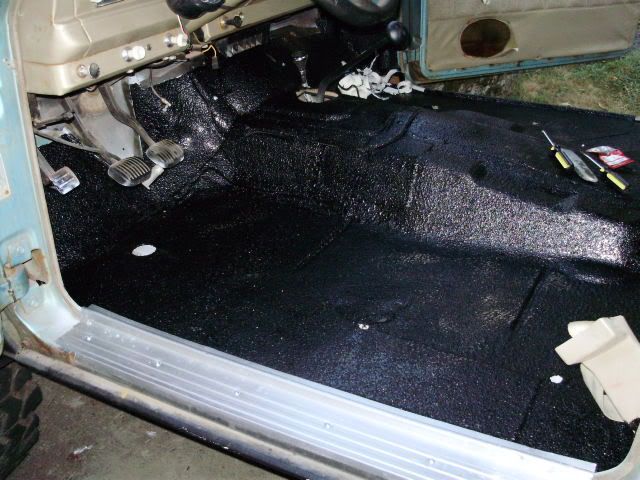 It wasn't long before the old Vigilante needed some love. I started with a plan to replace a bunch of gaskets and a new timing set. This was my first experience with any real engine work. I forgot to torque the cam sprocket bolt to spec, which allowed it to back out upon first restart, bound up and chipped the camshaft (I think). Still haven't torn that motor apart yet. But I found a running 327 in a 66 Wagoneer that I pulled for cheap, got it freshened up and swapped in. I also picked up a Rambler 4bbl intake.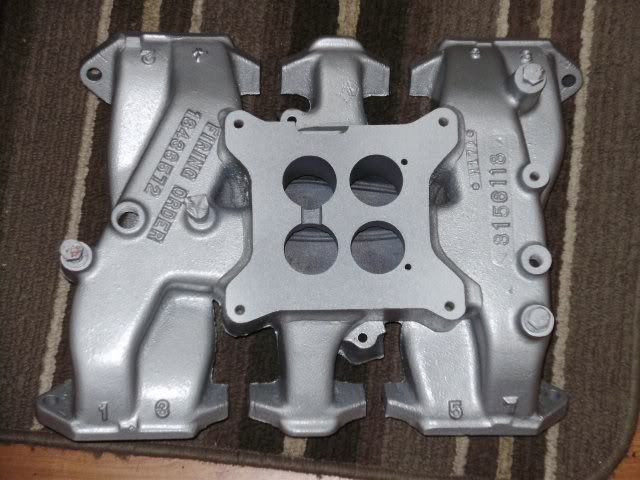 Also added a Rambler driver side exhaust manifold.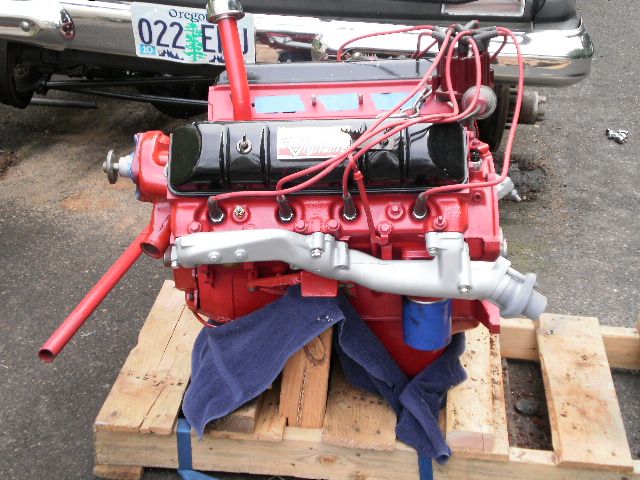 Cleaned and painted the T18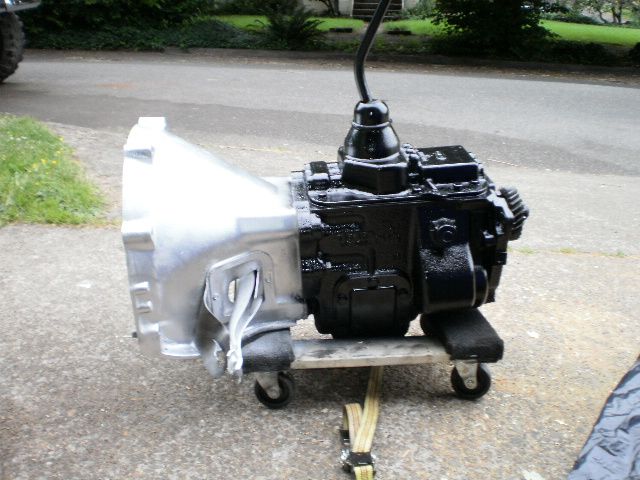 D20 got new seals/gaskets and painted
Added a JBFab twin stick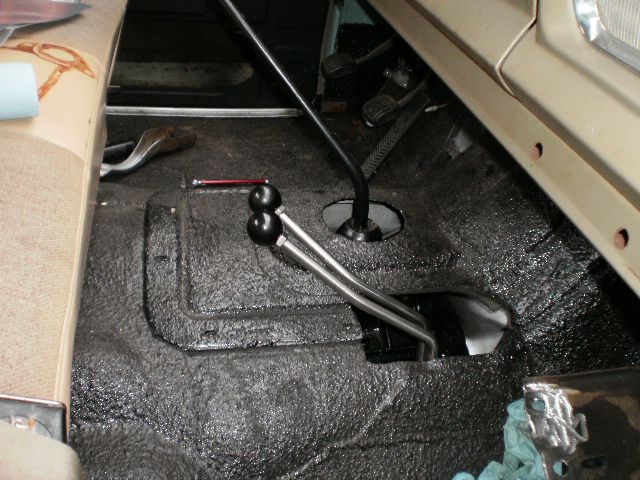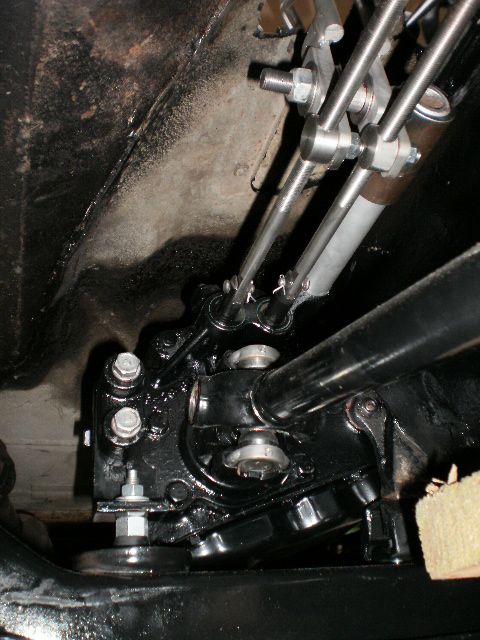 Slapped a Holley TA470 on top and got it running. I also rebuilt the distributor with a Pertronix Ignitor and MSD cap and rotor, along with Pertronix plug wires.
http://s894.photobucket.com/user/44BZ/media/002.mp4.html