Running a FSJ jeeps means little to no aftermarket support. When I needed a bumper for my CB antenna I used the tried and true tennis ball with a coat of cheap black paint. You can kind of see it in this pic:
Boring! Plus the paint quickly came off. So I was on a trail ride with a buddy and his wife and mentioned to her I wanted to find a 'deadpool' ball I could use for the antenna but they are just not available. Not only does she make the best street tacos on the trail but she created and surprised me with this little gem.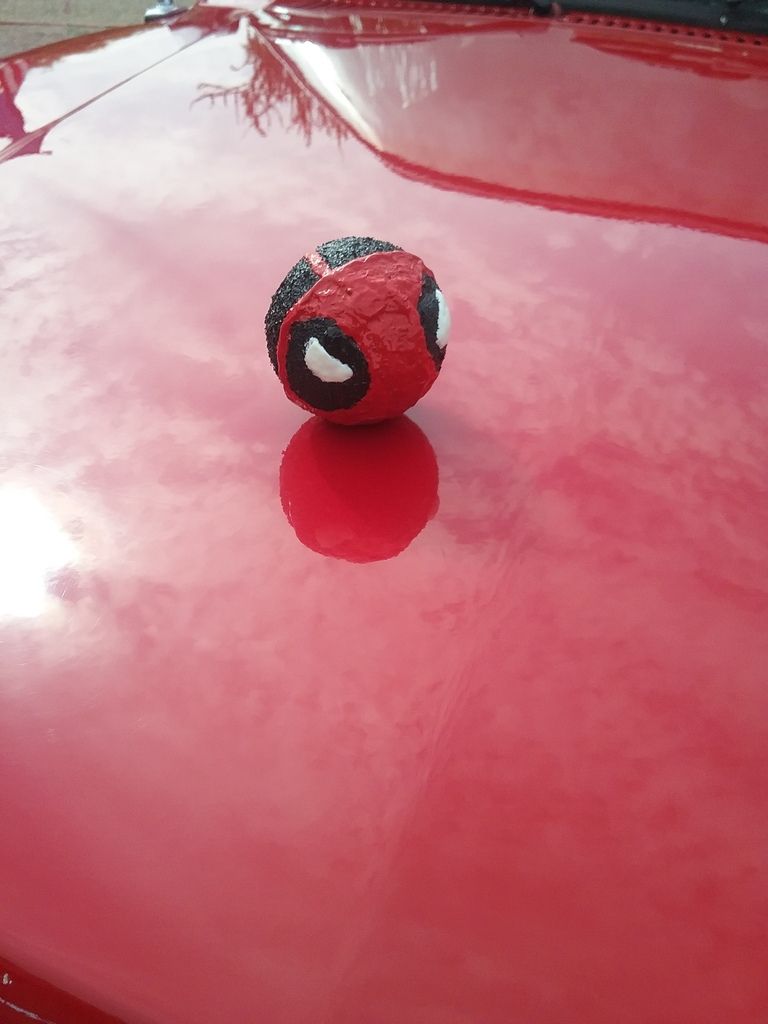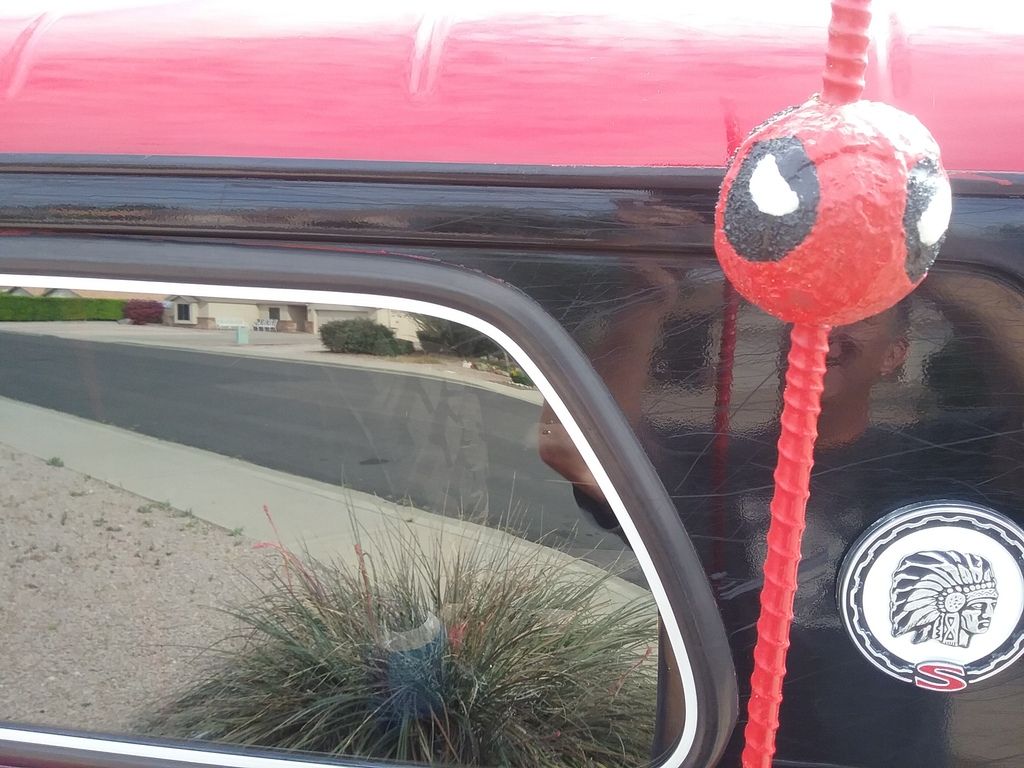 I think it compliments the Chief badge nicely. So far it has survivied a few wheeling trips but it's too bad it can't regenerate itself.