During my travels in Colorado (likely on engineer/mineral creek) this year I damaged my frame at the front cab body mount. Based on local interviews it was safe to drive home on...and I did. 1000 miles of constant vibration. The cracking got a little worse from the drive but nothing catastrophic.
On to the damage: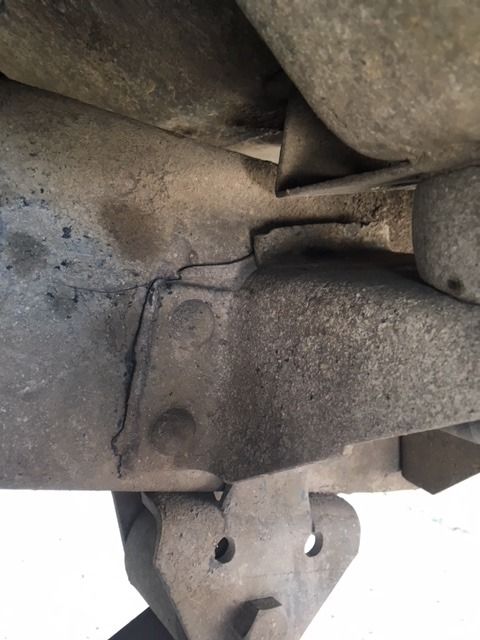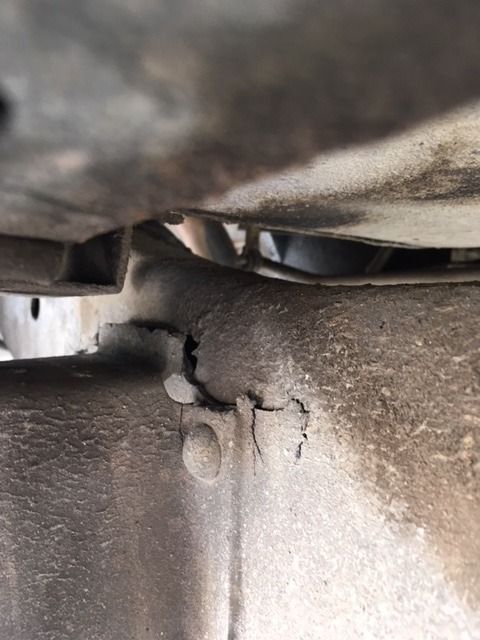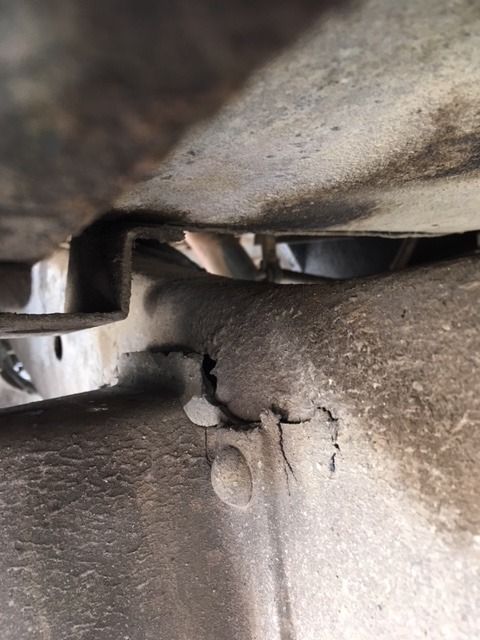 Obviously I need to cut out the damaged section of frame and weld in a patch. Debating if I need to reinforce with a extra layer inside or outside.
I ordered a new body mount bracket from BJs but they're working with a new supplier and it will be a few weeks before I get one. Is there any advantage to using oem style or should I just weld up some new ones? I fabricated a bracket to support the body that bolts in the front (I use the backs) crossmember holes and afterward was thinking I might as well just build my own as part of the repair.
BTW new body mounts all the way around are on the agenda
Pic of overbuilt temp bracket: